2019 Leavenworth Home Sales Delayed by February Snow
For some reason, we like to think of the first quarter of the year as Spring, but that isn't really the case is it? Only the last week and a half is Spring, but the rest is Winter on everyone's calendar.   This was certainly the case in Leavenworth this year, with February delivering a series of storms and snow flurries that were sure to delay spring and with it, the start of the real estate season.
From January through the end of March, market  activity for single family homes in Leavenworth was down from previous years.  February snow made for good skiing, but delayed sellers from listing and buyers from looking. While the number of sales was up trivially from 2018, it was still down considerably from 2016 and 2017 which also had much higher listing activity.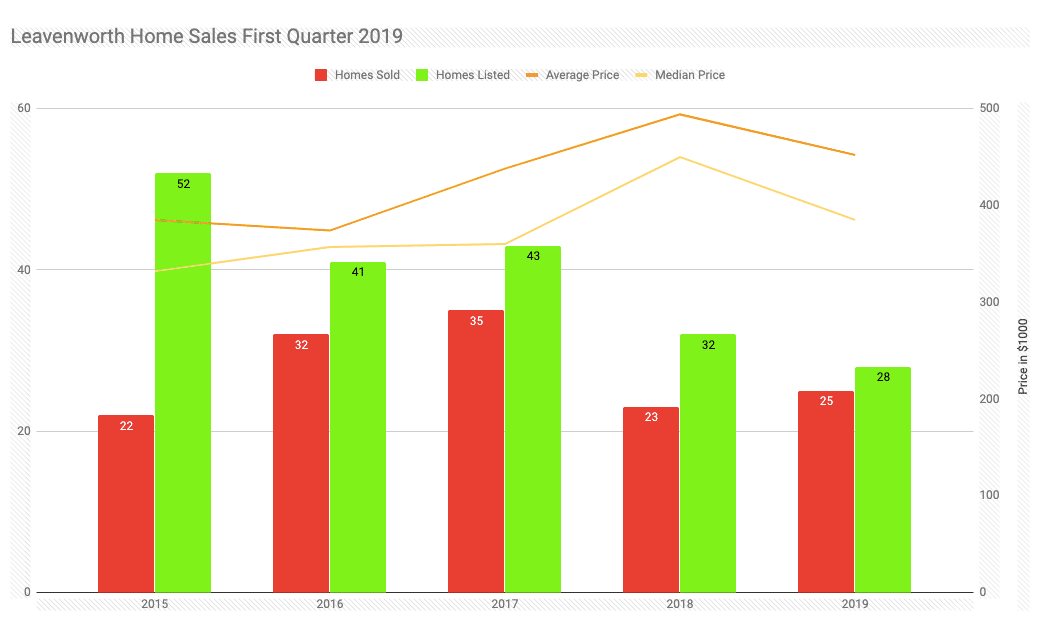 Initial indications show that these first quarter numbers are merely a delay caused by the snow and not a sign of a slowdown.  Second quarter data will likely show a big increase in number of sales as well as increased home prices.
From our vantage point, 2019 appears to be another strong year for Leavenworth home sellers with limited inventory for buyers to choose from.
**********************************************************************************************************
Required Disclaimer NOTE: This representation is based in whole or in part on data supplied by the North Central Washington Association of Realtors or its Multiple Listing Service. Neither the Association nor its MLS guarantees or are in any way responsible for its accuracy. Data maintained by the Association or its MLS may not reflect all real estate activity in the Market.